Many of the business skills that women in business learn on their entrepreneur journey that have a large impact on their success can also be used in raising confident, independent and empowered girls! Find out how this mompreneur once "boy mom" who recently had a girl is seeing not only herself but her business in a new light!
Allison Hardy is a Business Strategist for Mompreneurs. Through infusing their business with a hearty dose of automation, authentic social media driven by Facebook Live, and stepping into the role of an influencer through email marketing, Allison helps women raise their businesses while they are raising their families, so that they can live life by design.
Allison is the creator of the Life by Design Podcast, a Huffington Post Contributor, have been featured in YFS Magazine and was named one of Washington, D.C.'s most influential professionals under 40 by Washington Life Magazine.
She's also wife to Teer, and mom to four-year-old Camden and her infant daughter Nora.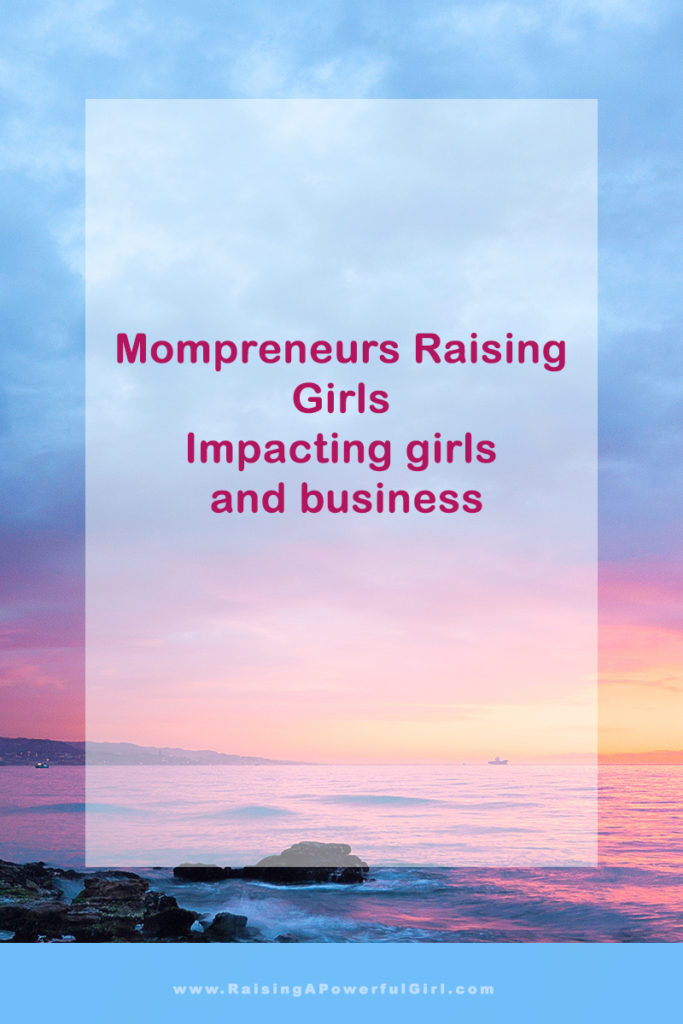 Maria Fuller is the Founder and Thought Leader behind RaisingAPowerfulGirl.com an online education and community platform that connects professionals from all over the world to parents raising girls to educate and empower them on their parenting journey with the goal of fostering Independence, Leadership and Strong Personal Identity in Girls so they can change the world. Maria is also the founder of the EmpoweredGirlMovement.com and their online web application for girls called the EmpoweredGirlApp.com for Clever, Creative and Inquisitive Girls which focuses on the 6 tenets of Mindfulness, Gratitude, Purpose, Mindset, Relationships, and Humanitarianism. Her work has been featured on Google and Yahoo news, the Rachel Ray show, numerous online publications and she is a contributing writer for Arianna Huffington's Thrive Global.

Maria Graduated from Stony Brook University Medical Center with a BS in Health Science, minor in Emergency and Disaster Management and concentration in Women Studies. She holds a Certificate from MIT in Leadership in Times of Disruption and A Certificate in The Science of Parenting from UC SanDiego. She worked as a critical care paramedic for years until a permanent injury on the job caused her to change her life direction with work but not without first teaching her of the importance of Independence, Leadership and Personal Identity which are the foundations of her work.

She is a mom to two little girls and has spent nearly a decade working with women of all ages to help shed unhealthy beliefs and breakdown stereotypes surrounding pregnancy, motherhood, body image, self-esteem, parenting, women in leadership and much more. Maria is a frequent speaker and presenter on women's leadership, girls empowerment and the role social media and technology plays on girls self-esteem, confidence, and brain health.
Latest posts by Maria Fuller (see all)